CLICK FOR NEW SITE
"One of the great mavericks of New Zealand Film"
- NZ Listener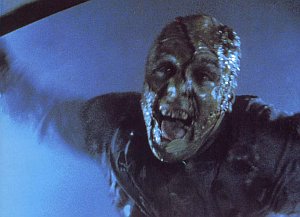 Image from DEATH WARMED UP
David Blyth's early films include the horror classic Death Warmed Up (1984)
and edgy controversial social commentary in Angel Mine (1978)
NZ On Screen Pushing Top 10 for 2015 - see how they rated Angel Mine.
NZ On Screen Pushing Boundaries - see Featured section.
Video: A celebration of the dark and fantastic films of Kiwi enfant terrible David Blyth. Showing 26 Aug - 3 Sept 2015, at Ngā Taonga Sound & Vision, 84 Taranaki St, Wellington.

With many international festival releases, David Blyth has carved a niche with a recent series of cult horror films, ground breaking documentaries and feature films. Here you can obtain David Blyth, DigitalWallpaper.net and DavidBlyth.com releases.
---